Every year, the Pacific Southwest Railway Museum Association welcomes troops from the Boy Scouts of America to provide youths with the knowledge and skills required to obtain a Railroading Merit Badge.  Since their first official visit in 1997, thousands of Scouts have camped at the Pacific Southwest Railway Museum (PSRM) in Campo to learn what it is really like to work on the railroad.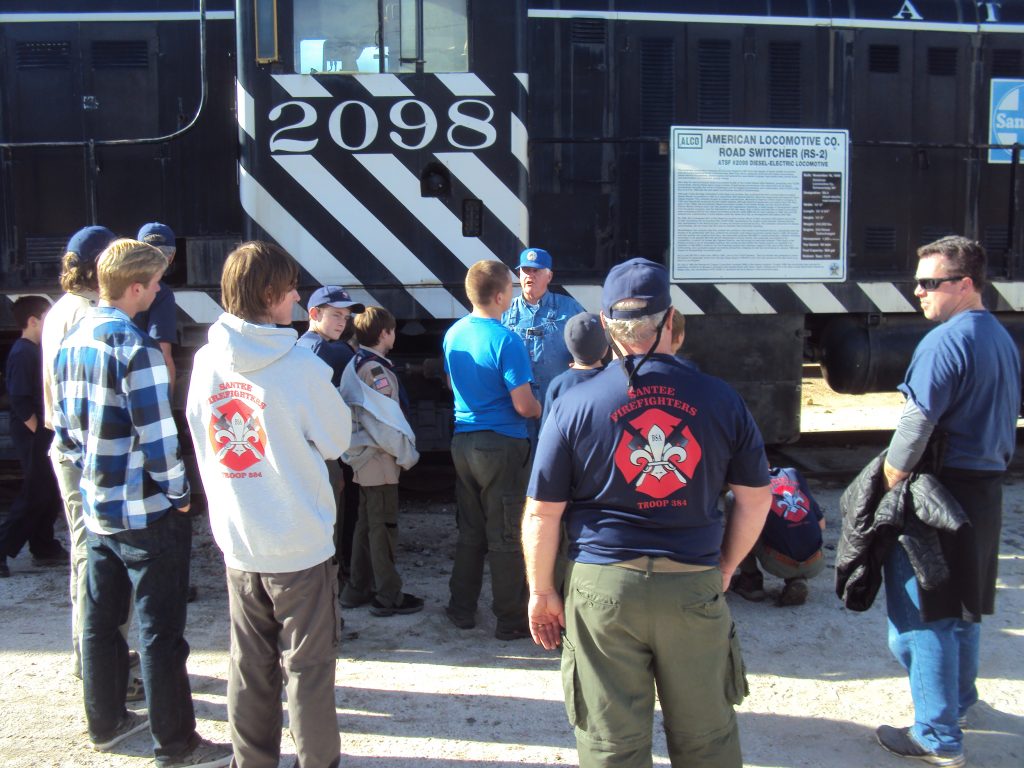 Scouts from Troop 384 from Santee, CA ask Scouting Coordinator Glen Rogers about one of the Museum's locomotives.
Our knowledgeable volunteers, in conjunction with our Scouting Coordinator, teach the Scouts about Operation Lifesaver, safety on the railroad, the history of the San Diego and Arizona Railway, the operation of diesel locomotives, the use of hand and whistle signals, and much more.  Completion of a little bit of homework and careful listening through a multi-day, hands-on program at PSRM allows the Scouts to add the Railroading Merit Badge to their collection.
PSRM can accommodate troops of any size.  Camping areas are well lit and have access to a full restroom near the Campo Depot.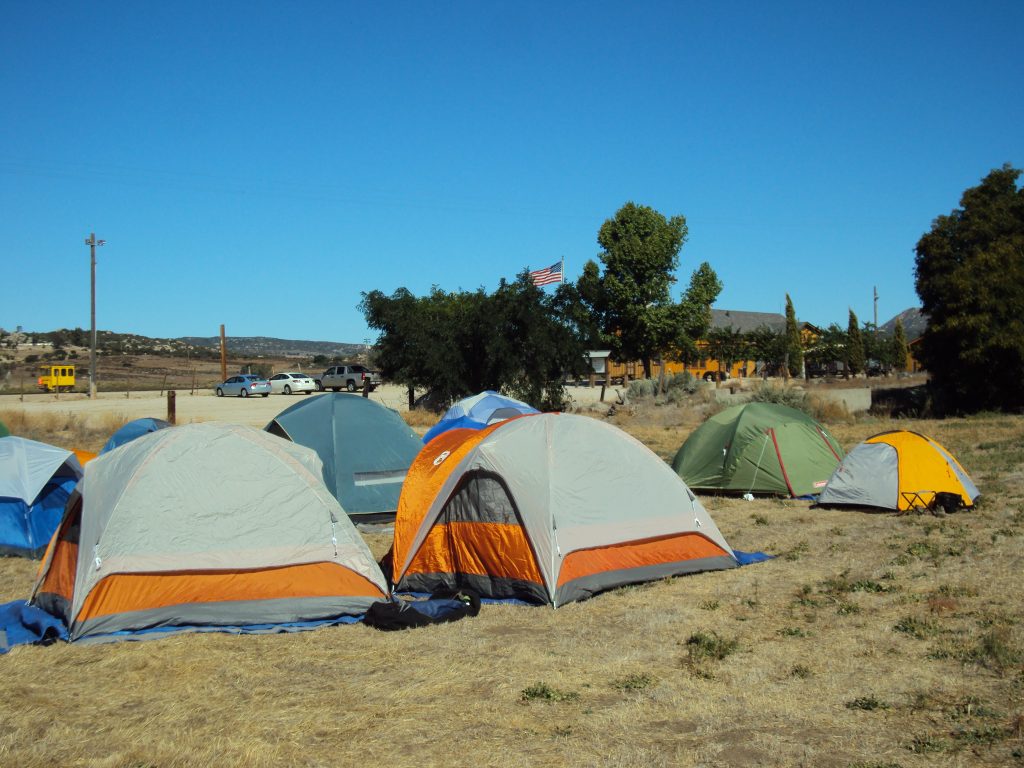 Scouts from Troop 959 pitch their tents just a few steps away from the historic Campo Depot, built in 1917
We look forward to hearing from your troop leader to schedule your troop's next visit to PSRM.  For more information, please contact Glen Rogers, Scouting Coordinator, by phone at 949-351-1528 or by email at grogers@psrm.org.