PSRMA Members, Neighbors, and Friends,
PSRMA is in the process of changing the vendor we use to sell our train tickets and manage our membership list.  During this time, you will not be able to purchase tickets online or renew your membership online.  We're still running trains at the Pacific Southwest Railway Museum in Campo and tickets may be purchased at the Campo Depot on the day of your visit.  For more information about the trains we're running this summer, please click here.
We are sorry for any inconvenience this may cause you.  Please bear with us as we make this transition.  We will post a notice here on our website when tickets and memberships can be purchased online.
In the meantime, you may enjoy this picture taken of Golden State train #11 at Milepost 61.8 on Saturday, July 1st.  38 people rode the Golden State and several more joined us for the Valley Flyer caboose trains in the afternoon.  We hope to see you at Campo or at the La Mesa Depot Museum soon.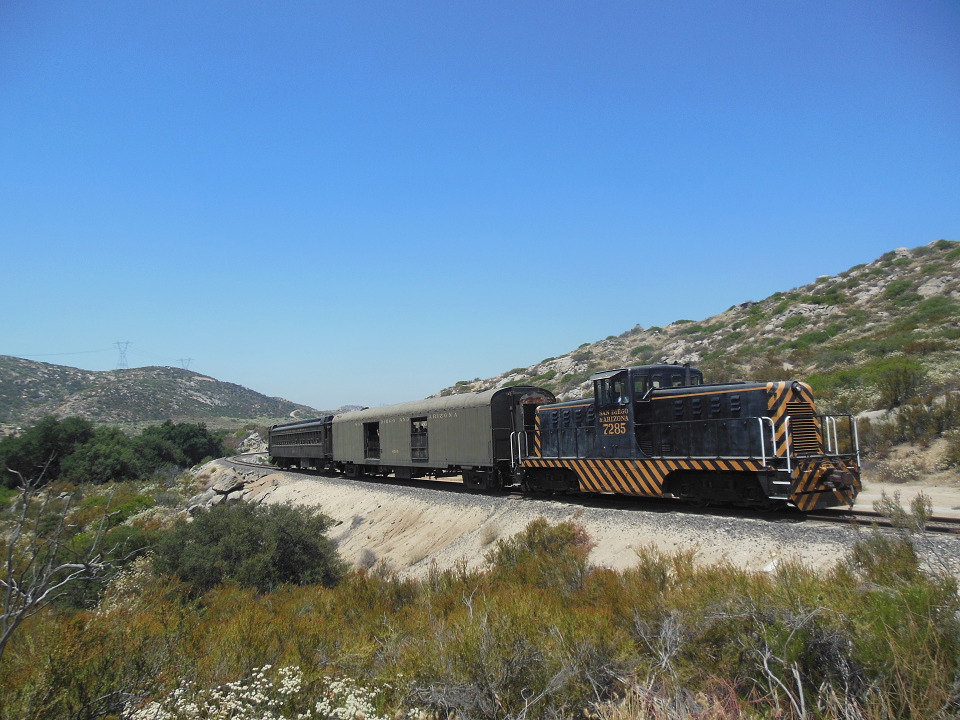 Thank you!