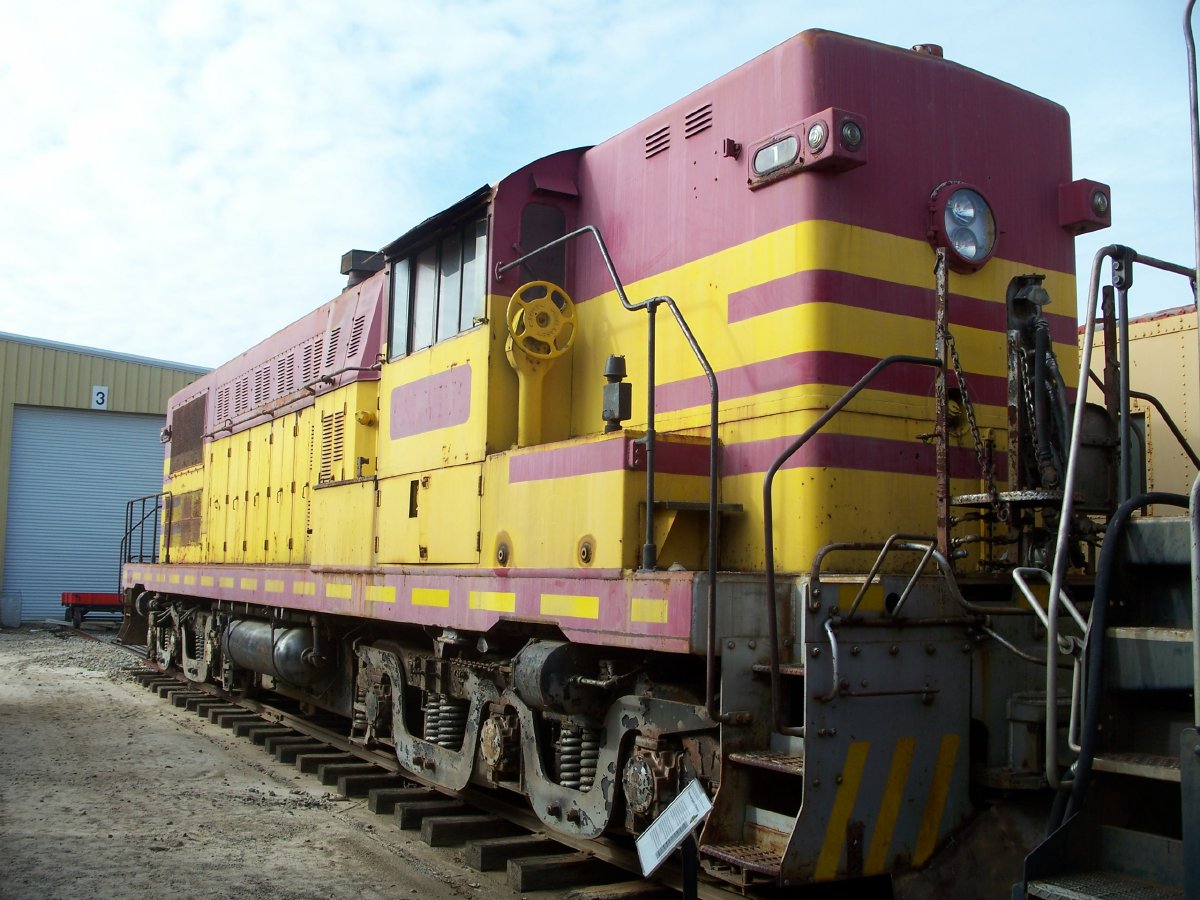 Diesel-Electric Locomotive
The museum's heaviest locomotive has a turbocharged engine, dynamic brakes, staggered trucks, and was a restroom-equipped demonstrator.
Built by Baldwin-Lima-Hamilton, Eddystone, PA; August 16, 1953
This big six-axle road switcher was the 134th unit of the 168 built in the 1950-54 Class AS-616 series, and was the first of the later style ones with roller bearings, different trucks, and higher hoods coming within two inches of the cab roof. "AS-616″ means All Service, 6 motorized axles, 1600 horsepower. It weighs 325,000 lbs. (162.5 tons), over 35 tons more than any other museum locomotive. It's 58′ long over coupler faces, 14′ 1″ high to the cab roof, and has 42″ wheels in a C-C arrangement with Trimount trucks and roller bearings. The axles are staggered, with 5′ 8 1/2″ between the first and second axles from each end, and 7′ 3 1/2" between the second and third axles. It has dynamic brakes, using the engine to help in braking, and is powered by an 8-cylinder turbocharged Baldwin Model 608A diesel engine (#6621) developing 1,600 hp. It has Westinghouse traction motors on all six axles, and tractive effort of 105,500 lbs. The left side of the long hood has a "bulge" under the stack, around the turbocharger.
Being the first of the new high-hood AS-616's, this unit was assigned as demonstrator and equipped with many "extras", including a toilet and washroom in the short hood, reached through a door in the cab on the fireman's side. Originally, the locomotive's carbody was a cream color with frame, handrails, and accent stripes on the long and short hoods in maroon. It was lettered Baldwin Lima Hamilton underneath the cab windows, numbered 1601 on its battery box doors for its horsepower, and sported the logos of BLH and Westinghouse Electric and Manufacturing on its long hood.  The locomotive was exhibited at the 1953 bi-annual Association of American Railroads summer convention in Atlantic City, NJ after which it was used in Wisconsin, Minnesota, and Michigan, before returning to Eddystone for winter storage.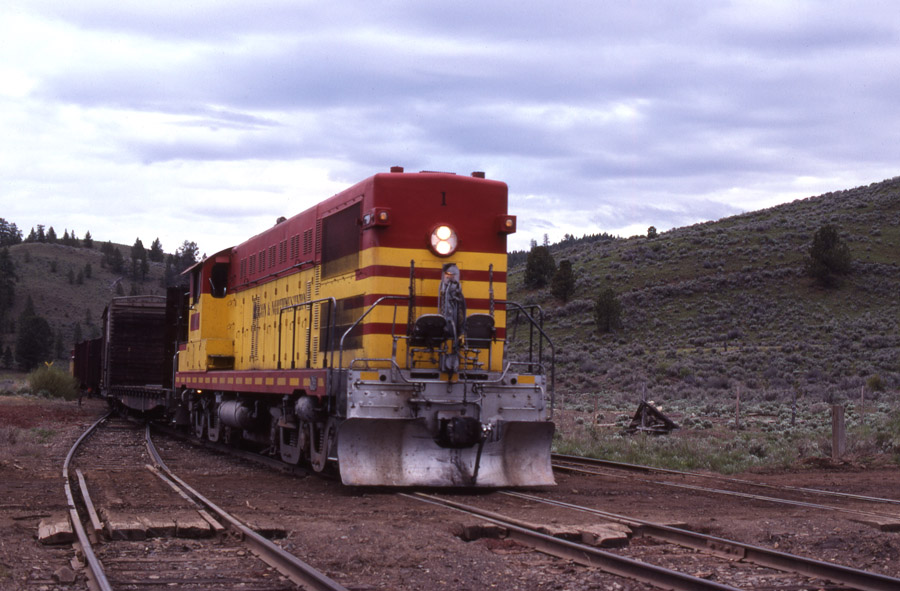 ONW #1 Arrives at Seneca, OR.  John Henderson Photo, Jeff Moore Collection.
Normally $145,000, it was sold at the discount price of $90,000 to the Oregon & Northwestern Railroad in the fall of 1954.  Baldwin repainted the locomotive into a yellow and red motif, relettered the locomotive ONW #1, and installed multiple-unit controls before delivery.  The locomotive was then sent west with a three-day demonstration stop at the U.S. Steel plant in Geneva, Ut. On January 31, 1955 it began service on the ONW, a 51-mile logging line in the Silvies River area of east-central Oregon owned by the Hines Lumber Company and connecting with a UP branch at Burns, Or. The ONW had 2.6% maximum gradient, 12-degree maximum curvature, and 35 mph speed limit. ONW #l's restroom was removed when maintenance crews would not service it. After nearly 30 years of service, it was placed in storage in 1984 after rising water levels in both the Malheur and Harney lakes inundates several miles of UP's branch to Burns. Later, UP's Burns branch became the Oregon Eastern Division of the Wyoming-Colorado Railroad.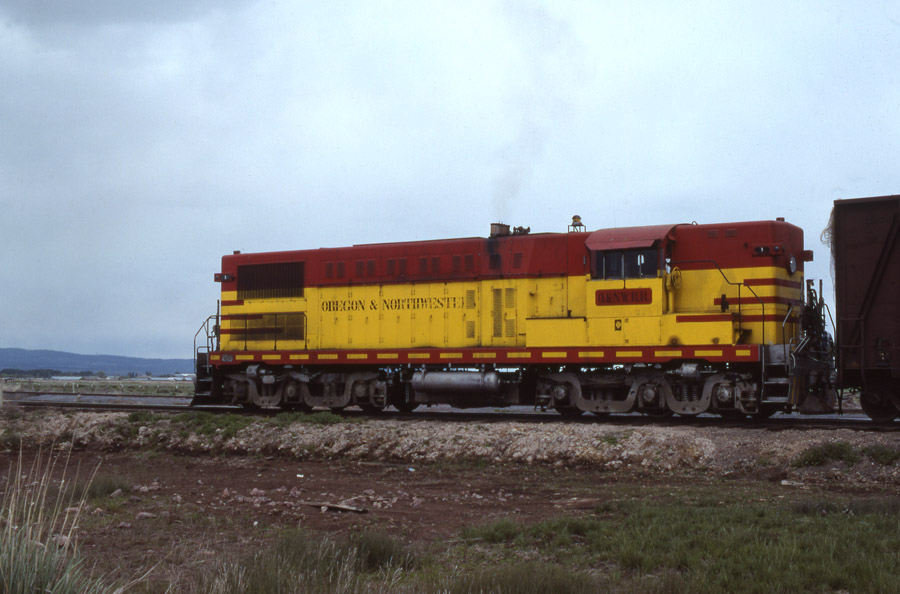 ONW #1 switches cars at Hines, OR.  John Henderson Photo, Jeff Moore Collection.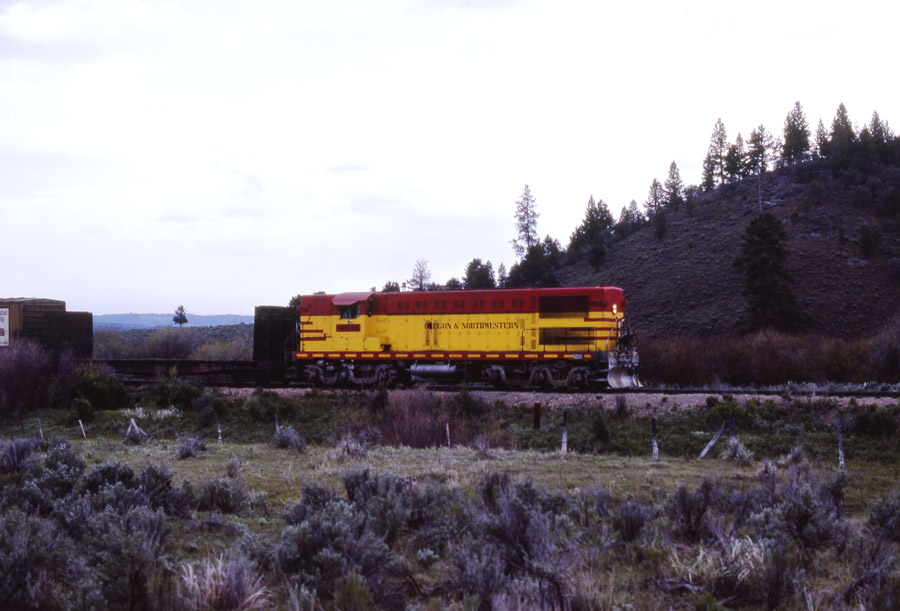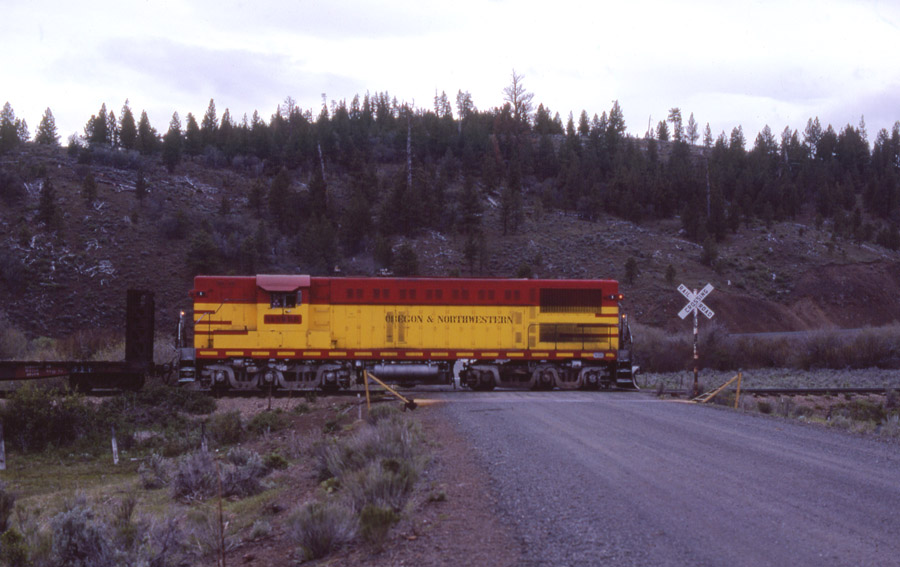 Two above photos: ONW #1 switches cars at Seneca, OR.  John Henderson Photos, Jeff Moore Collection.
In November 1990 ONW #1 was purchased with funds raised by the museum Board of Trustees, and moved from Burns to Ontario, Or. by the Oregon Eastern. Taken free of charge by UP, Santa Fe, & SD&IV to San Ysidro, Ca, in April 1991, it was brought to Campo July 12th by the SD&IV on "Great Freight IV". ONW #1 is still in its ONW paint scheme.
Pacific Southwest Railway Museum Association. W. Schneider.  Several historical inaccuracies corrected by Jeff Moore 2/18.