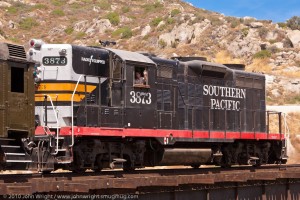 This is your opportunity to ride in the locomotive cab with the Engineer and the crew during the round-trip to Division. During the ride, you'll get to experience what railroading is like from the cab of the locomotive! The cost of the cab ride also includes the train ride, for a total of $35.00 round trip for every person riding in the locomotive regardless of age. We do allow sharing whereby one person rides in the cab and another on the train, and they switch positions for the return trip. Only two riders are allowed in the cab at one time. We do allow a total of four per trip by allowing two to ride in the cab to Division, then two others in your group may ride in the cab back to Campo while the first two ride back on the train.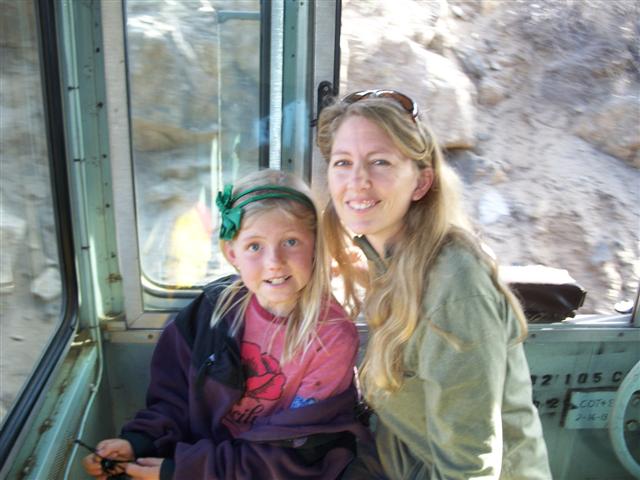 We have found that children younger than six years old tend to be sensitive to the loud air horn on the locomotive. We do have ear protection available. Also, depending on which locomotive we are using, you may be required to stand for the trip.  Closed toed shoes are HIGHLY recommended for those riding in locomotive cabs.  There are many sharp edges and pinch points in and around locomotives and their control stands.
Reservations may be made for one or two people to ride in the locomotive cab. Please check the Museum's Excursion Calendar for available cab ride dates. Click on your desired date and you will be shown if space is available at your desired departure time. You may then purchase your tickets using the Museum's on-line reservation system.
Walk up tickets may be available on the day of your visit, space permitting. Check with the Ticket Agent on duty in the Campo Depot upon your arrival. Already purchased a ticket? No worries! Upgrades from a coach ticket to a cab ride ticket are also available at the Campo Depot if the cab rides have not yet been sold out.