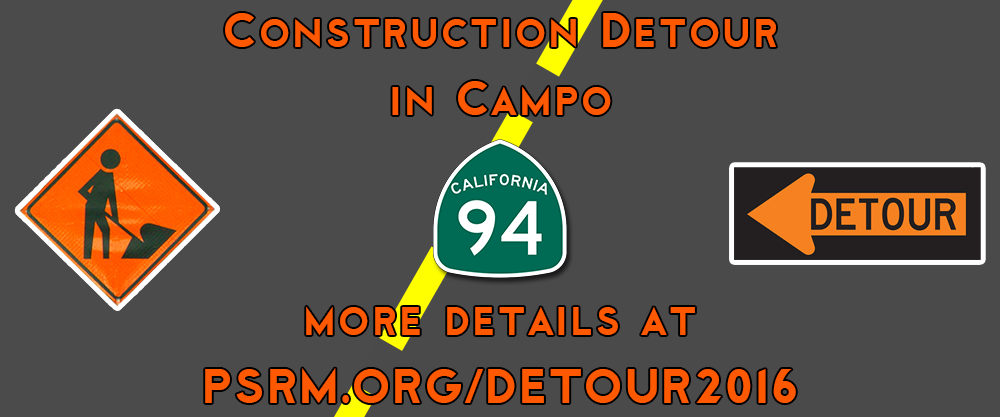 Beginning September 12, 2016, a detour will be in effect near the Pacific Southwest Railway Museum in Campo, CA.  Visitors to the Museum exiting Interstate 8 at Buckman Springs Rd. or visitors traveling from the east on Highway 94 will be affected.
The bridge next to the railroad that crosses the Campo Creek in front of the Stone Store Museum is being replaced by CalTrans crews over the next several weeks.  A detour has been set up to route traffic around the bridge by going through the Campo community.  Several electronic signs will be along your route to help guide you.  Below is a map and directions to assist you.
Directions:
From Buckman Springs Rd., head east on Campo Rd. (Hwy 94) 0.6 mi.
Turn Right onto Sheridan Rd. (just east of the railroad tracks) 1.9 mi.
Turn Right onto Jeb Stuart Ln. 0.1 mi.
Turn Right onto Forrest Gate Rd. 0.1 mi.
Turn Right onto Railway Museum Rd. (our driveway – look for signs)
Turn Left onto Depot St.