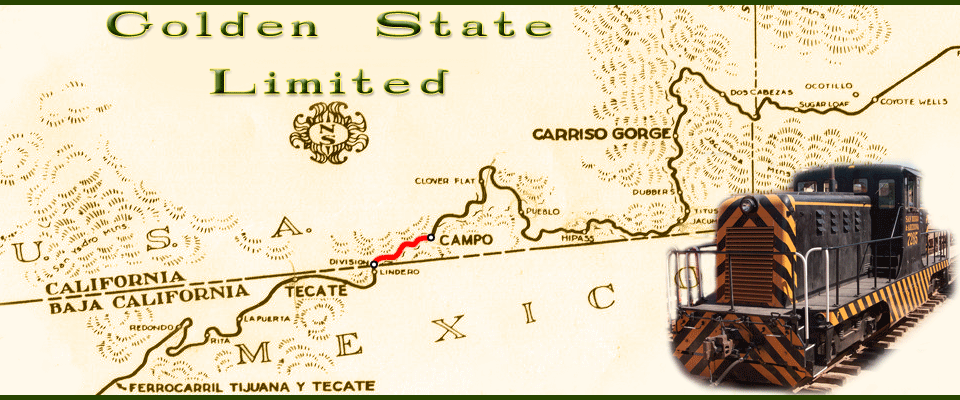 Sit back and relax while the San Diego countryside rolls by during a pleasant one hour, 12-mile round trip train ride on the historic San Diego & Arizona Railway. The Golden State Limited is the Museum's classic weekend excursion that has been in operation since 1986. You will depart from the Campo Depot for the approximately 60-minute ride after visiting the Museum's gift shop and ticket office.
The Golden State Limited operates between Campo and Division only on selected weekend dates. Please check the Museum's online Excursion Calendar for all available excursion dates. Reservations are not required for the Golden State Limited, but tickets may be purchased online from the Calendar if desired.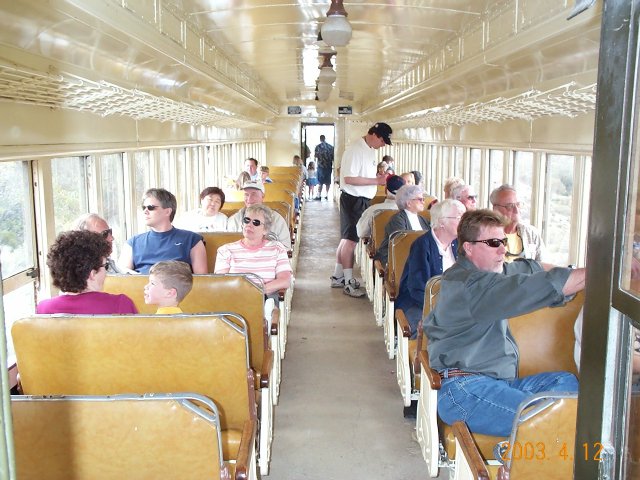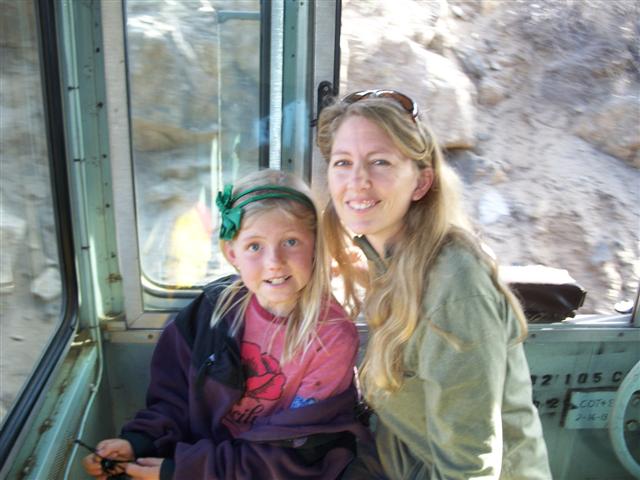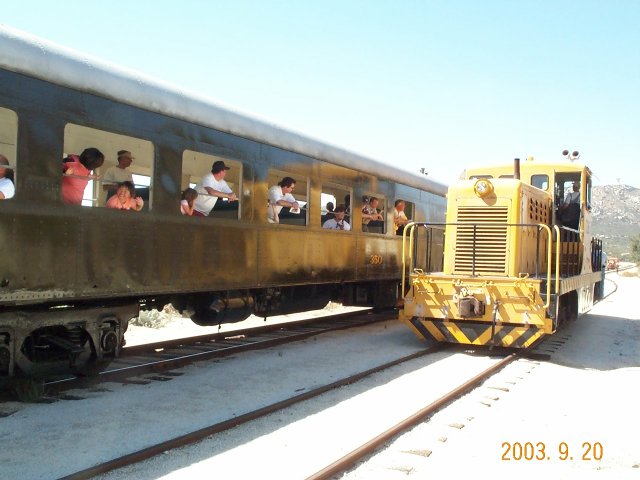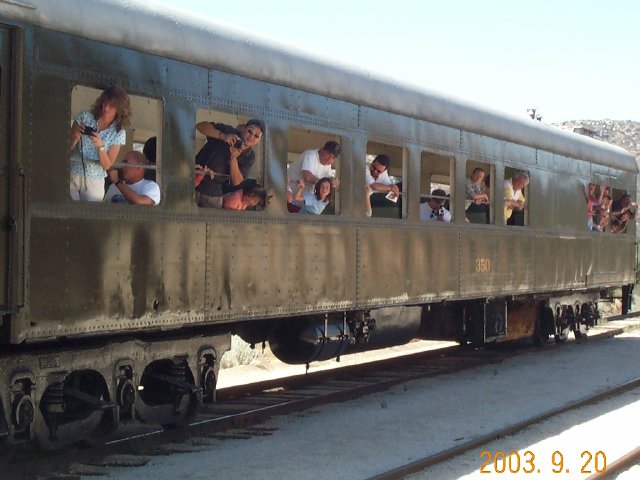 During the fall, winter, and spring, the Golden State departs from the Campo Depot at 11:00 AM and 2:30 PM Saturdays & Sundays except when special trains, such as the Pumpkin Express, Santa Train North Pole Limited, are scheduled. During the summer months, the Golden State departs from Campo Depot at 5:00 PM and 7:00 PM on Saturdays only. Please check the Excursion Calendar for more information.
Passengers aboard the Golden State enjoy the rugged back-country scenery of San Diego County as the train travels toward the Mexican border, crosses the Campo Creek Viaduct and enters into International Tunnel #4. The train then returns to Campo where passengers may detrain at either the Museum's equipment display grounds or back at the Campo Depot.
The Golden State Limited is also available for the general public and weekday group charters on selected Tuesdays. A minimum passenger count is required for these weekday trips and advance reservations ARE required. Please check the Museum's Excursion Calendar to see if the Golden State is scheduled and has reached the minimum passenger count for that Tuesday.
Want to ride in the cab of the locomotive? Cab rides are available during our regularly scheduled Golden State trains. For more information, please visit the LOCOMOTIVE CAB RIDES page or check the Excursion Calendar to see when cab rides are available.
TICKETS
Fares for the Golden State Limited:
Adults (ages 13 – 64) $15
Seniors (ages 65 and older) $12
Children (ages 6 – 12) $5
Infants and Toddlers under age 6 ride for free
Locomotive Cab Rides
Cab rides are $35 per person regardless of age.
Only two cab ride spaces are available on each train.  Please see the Locomotive Cab Rides page for more details.